Message from the Chairperson
The Postgraduate Programme (PGP) at IIMA, which leads to a Master's degree in Business Administration, has been IIMA's flagship programme for more than fifty-five years and is among the top-ranked programmes in the world for many years. This two-year programme has created business leaders, outstanding managers, and a number of significant entrepreneurs. Though the degree is called MBA, historically its graduates have contributed equally to a wide range of areas beyond conventional business, areas that seek knowledge and expertise in management. Their contributions cover practically all sectors of business and industry, not-for-profit organizations, government and policy, research, and academics.

The programme offers a wide range of interesting courses and activities, taught and facilitated by outstanding faculty members, who engage consistently with the world of academics, research, and practice. The programme moulds its participants into rigorous and innovative ways of thinking to deal with complex real-life management problems. It challenges them to achieve high levels of excellence and offers opportunities to fulfil their potential.

Apart from the formal coursework, the programme creates space for pursuit of personal interests including community service, sports, enhancing individual talents, and building new competencies through student clubs and activities.

Incoming participants join a cohort which has people from diverse backgrounds - fresh graduates from a variety of disciplines, professionals with work experience in varied sectors like Finance, Consulting, IT/ITeS, FMCG/Retail, Engineering, PSUs, etc., a gender mix, and a wide range of professional and extra-curricular interests. In the first year of the programme, a set of compulsory courses create a solid foundation for all participants across all functional areas of management. In the second year, participants craft their own specializations by choosing courses from a wide range of electives that can be taken in any combination. Many participants choose to develop their expertise in general management (across functional areas) that IIMA has long been known for. It is equally common for others to specialize in specific areas of management like marketing, finance, strategy, consulting, operations, HR, etc. The second year also offers a one-term exchange programme with more than eighty management schools worldwide, and a dual degree programme with select schools. The exchange programme offers great opportunities for a diversity of academic, social, and cultural experiences for participants going abroad as well as those staying on campus through interaction with international students.

If you are a prospective applicant, I invite you to the challenge of PGP at IIMA. If you are an incoming student, congratulations for your achievement! In terms of sheer numbers, this is probably the toughest programme in the world to get into. If you are currently a student at IIMA, you have already started understanding what PGP at IIMA is about. Either way, be prepared for a transformational and enriching experience!
As a management institute, our focus is on tackling complex business challenges in an ever changing world. We prepare future business leaders for this ever-changing world through case method courses, FIELD projects, tech simulations, introspective exercises, and more, you will discover your potential and leave a more inspiring leader than you ever thought possible.
MBA Students Work Experience - Sector Wise
MBA Cohort - As per Work Experience
In Unilever, I have interacted and worked as apart of several international work groups and teams consisting of men and women from different parts of the world. The experience at IIMA where I worked closely with people from a range of backgrounds, interests and talents prepared me for succeeding in cross-cultural environments throughout my working life. Ilearnt to appreciate diversity in thought and inculcated critical interpersonal skills necessary to overcome management challenges. Promoting overall development, IIMA truly strives to equip students with the skills required to be a global manager.
M.S. Banga Senior Partner, Clayton Dubilier & Rice Attended PGDM'77
I remember IIMA fondly for two things: for giving me a holistic perspective on life and on business, and for exposing me to highly accomplished individuals, many of whom remain dear friends even today. IIMA played a significant role in helping me discard my "tunnel" vision of an engineer, and sparked an enduring interest in the way companies succeed and fail. Investing is my passion today, and while the Institute did not have any courses in early 90s on the subject, it certainly created a great platform for me to build upon.
Pulak Prasad Founder, Nalanda Capital Pte Ltd. Attended PGDM'92
I owe a large part of whatever I have achieved to IIMA. It did a great job of equipping me with the knowledge and skills required to excel in a finance job, particularly analysis and research. Over the years I have found that these skills have been invaluable throughout my different responsibilities at ICICI. IIMA not only gives to its students an armoury of skills, but also develops in them the assurance of being as good as the best anywhere. That, in the final analysis, is the ultimate confidence booster.
Shikha Sharma MD & CEO, Axis Bank Attended PGDM'80
"

IIMA Student Blog- a space to connect, discuss and decide!

"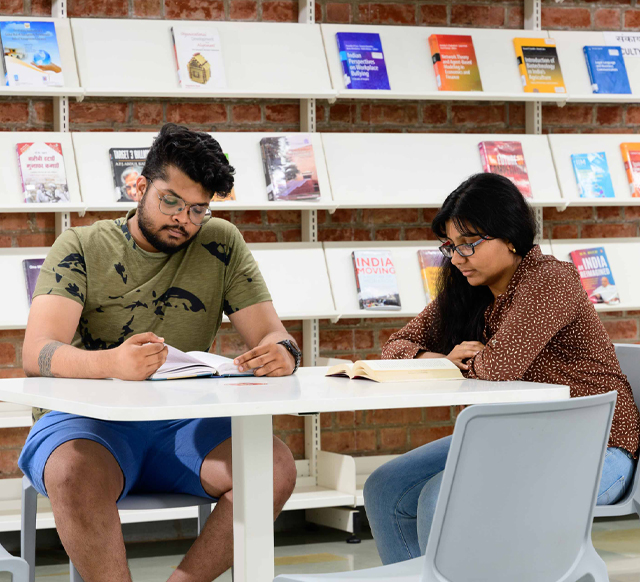 19%
of MBA '20 Chose a Socially Responsible Role after Graduation
445
Expected to Receive a Performance Bonus
71%
Expected to Receive a Performance Bonus
41%
Received Stock Compensation
91%
of Those Launching a New Venture or Joining a Startup Are Women
37%
of Those Launching a New Venture or Joining a Startup Are Women