IIMA's Executive Education Programmes are the most expansive management programmes in India, with a portfolio of over 200 programmes. Our aim is to assist the development of outstanding leaders and this is reflected in our academia. Our programmes comprise of multiple comprehensive programmes that are tailored to suit your needs and help emphasise your personal and professional growth.
Each programme is designed to address the distinct needs of specific executives at various points in their career, helping them up-skill and progress. Whether you are an Entrepreneur, a General Manager or the CEO, our programmes and its distinctive faculty will facilitate your growth and consequently the profitability of your organization, enhancing your leadership and strategic skills. Additionally, interactions with other high-achieving peers will enrich your experiences and insights.

Executives attending a total of 21 days in one or more programmes are eligible to become a member of the IIMA Alumni Association - an elite group of influential individuals worldwide- that will help you to add to your own vision and leadership.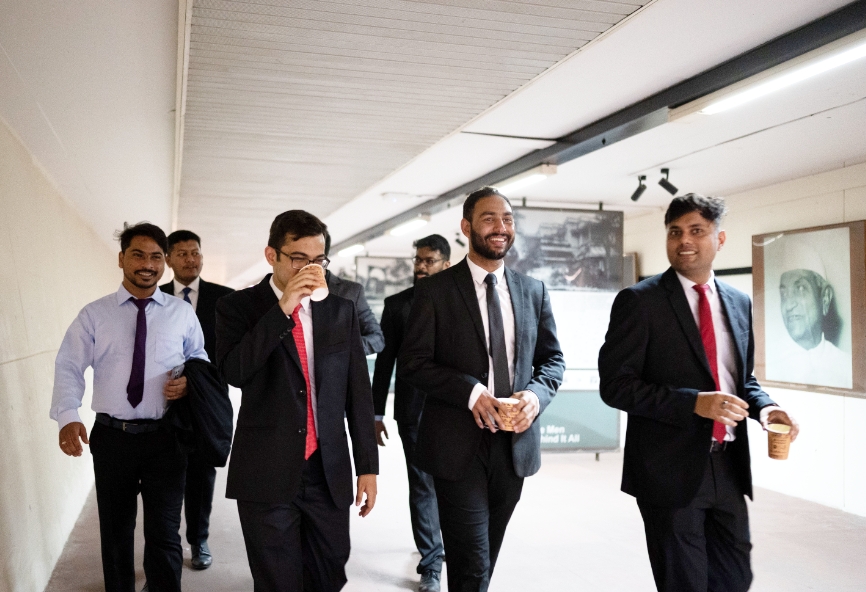 Interaction with the Choicest Peers
Experience unique peer-to-peer learning: collaborating with a group of accomplished & experienced professionals. The group discussions, exercises, simulations encourage cross-fertilisation of ideas, innovation as well as valuable networking opportunities.
The Campus as a Part of the Learning Experience
The IIMA campus has seen the likes of Vikram Sarabhai walk its hallowed halls. If neither architecture nor nostalgia is your cup of tea, then the presence of state-of-the-art classrooms, comfortable lodgings & one of the best libraries in India may pique your interest.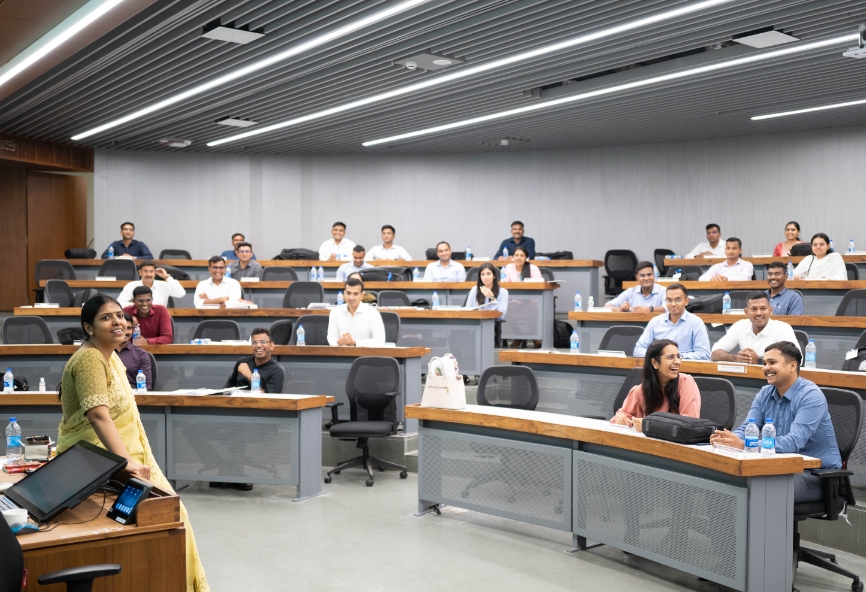 Presence of Exemplary Faculty
Learn from globally renowned faculty, who are celebrated leaders in their respective fields. They bring an amalgamation of theoretical pedagogy as well as contemporary and relevant examples and experiences from real life to our programmes, resulting in holistic learning.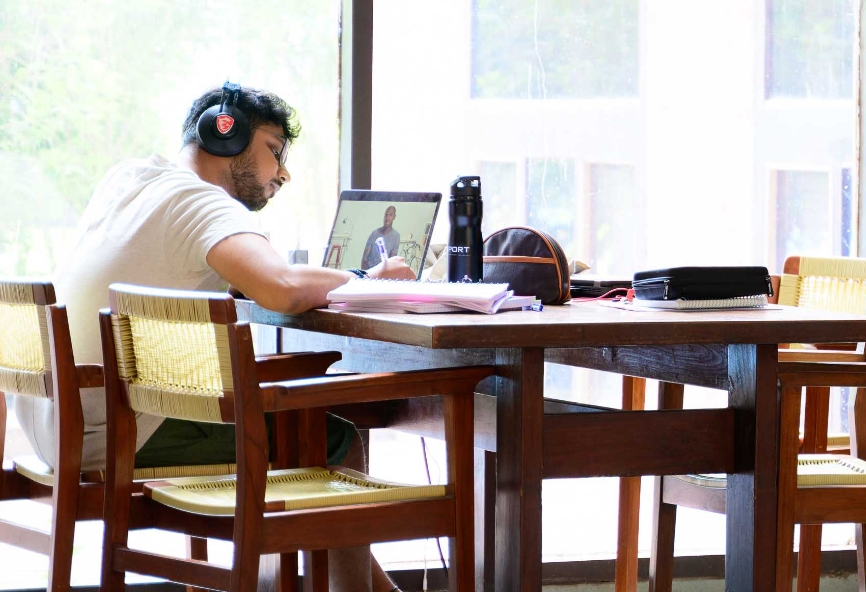 The Case Study Method
Pioneered by Harvard University, IIMA was the first institution in India to adopt the Case Study Method. Since 1967, almost 3,000 cases as well as 500 monographs have been written by faculty members. This method engrosses you in a thought-provoking, interactive process of recognising pertinent issues & utilising practical solutions to overcome organisational and leadership challenges.
Programmes
Preparing executives to make meaningful contributions to society as engaged citizens and leaders in a complex world.
Participants Testimonials
As part of the senior leadership team, communication is very important in my role. All of us in batch were astounded by the teaching method, subjects included in curriculum, and above all faculty. We could learn so much in some days. The course is the best investment, I have done for myself.
Poonam Panicker Head of Quality & Patient Safety, Mediclinic City Hospital, Abu Dhabi Attended The Winning Edge: Communication Strategies for Leaders
I recommend this course for all the professionals who would like to attain the role of a Chief Strategist in future. The faculty has designed this course very wisely as it explains important topics around strategy formulation and implementation. The programme has benefitted me at work for my software deliveries.
Rani Aher Senior Project Manager, Infosys Ltd., Pune Attended Strategy Implementation
We were exposed to new tools like NTCP, UCR and activity-based risk management, which are yet not used fully by Indian industries. We learnt why an aircraft carrier project with 3000 contractors is difficult in terms of complexity.
Biplab Dasgupta Vice Admiral, Indian Navy Attended Project Management
I'm still relishing this short but rich learning experience at IIMA. This programme was delivered with a dedicated, result-oriented approach. I express my deepest gratitude for such powerful lessons and precious memories.
Parul Khandelwal Director HR, American India Foundation, Gurgaon Attended HR Analytics
The International Management Development Centre (IMDC)
Located on the IIMA New Campus, provides an academic and learning environment for participants of the Management Development Programmes. Single room air-conditioned accommodation with an attached bathroom, TV with cable connection, a small refrigerator and internet connectivity are provided in the room at the IMDC. There is a separate dining hall, a reading lounge, classrooms and auditorium (with audio-visual and computer projection facilities), syndicate rooms and, a computer lab with LAN and Internet connectivity. Recreation facilities exist for indoor and outdoor games (badminton, table tennis, carrom, chess, volleyball and cricket). IMDC's proximity to the IIMA main campus encourages and facilitates interaction between participants and faculty. Participants can also take advantage of the Institute's library and computer facilities.
1st
Ranked 1st
Globally for Edu
Globally
25th
Ranked 26th
Globally by the
Financial
100
The Financial
Times ranks the
top 100
1st
Ranked No.1
B-school by
Business world