Join the trailblazing leaders Anshu Gupta, Niraj Kumar Lal and Vikram Tandon as they discuss about how to make a positive social impact, their thoughts on opportunities and career paths and many more!
As part of the Leadership Deep Dives Panel, the Ashank Desai Centre for Leadership and Organisational Development (ADCLOD) announces a guest lecture titled 'Leading for Social Impact: Opportunities and Careers Options'. Join Professor Vishal Gupta of the Indian Institute of Management Ahmedabad as he speaks with Anshu Gupta, Niraj Kumar Lal and Vikram Tandon about how to make a positive social impact, their thoughts on opportunities and career paths. Attend this captivating talk to find out more.
Speaker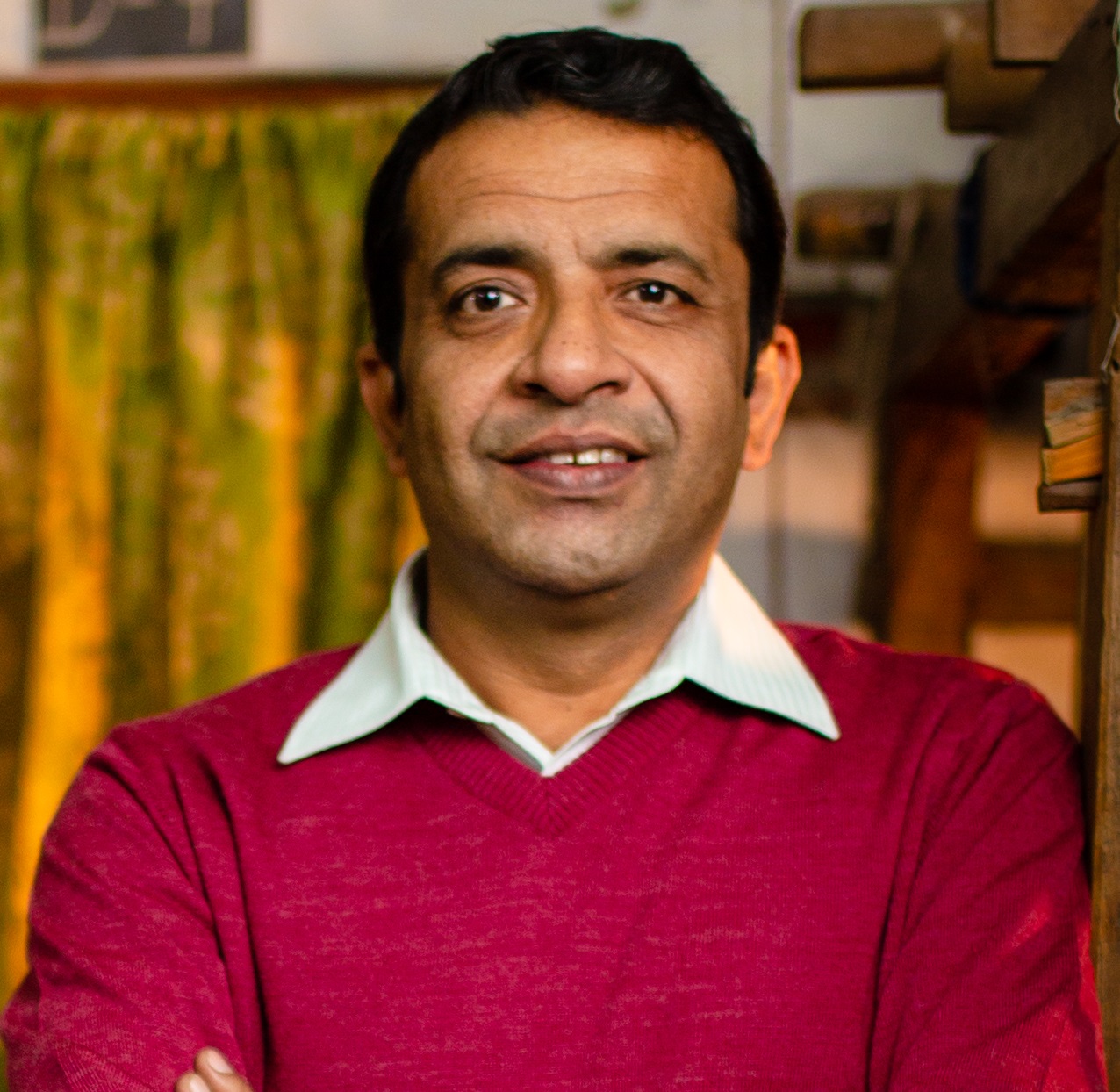 Anshu Gupta Popularly known as the Clothing Man and the recipient of 2015 Ramon Magsaysay award, Anshu Gupta founded Goonj with a mission to highlight some basic but ignored needs of people on the development agenda, using clothing as a metaphor. Anshu did double diplomas in Journalism and Advertising and PR, apart from doing a Masters in Economics and started as a freelance journalist. He left a corporate communication job in 1998 and initiated Goonj. Under his leadership, Goonj has taken the alarming growth of turning urban waste into a tool to trigger large scale work on various rural development issues. An Ashoka and Schwab Fellow for entrepreneurship, Anshu is creatively and flexibly matching and seamlessly weaving urban surplus into the changing priorities and realities of rural marginalized communities. He has built the genesis of a parallel trash-based economy by creating barter between efforts of rural communities and urban surplus material as two new currencies. Using the discard of the cities and efforts and knowledge of the rural as a new resource for eliminating poverty, Anshu's work offers the world a sustainable economic model. By prioritizing the dignity of the receiver and putting the decision making back into their hands. Anshu has also added 'dignity' as an important lens to define development for people. Anshu's leadership stride at Goonj has led to massive disaster relief and rehabilitation work across pan India, turning every disaster into an opportunity to reach resources and attention to the most ignored communities. Listed by the Forbes magazine as one of India's most powerful rural entrepreneurs, Anshu and Goonj have received a series of national and international recognition on innovation, entrepreneurship, governance and public service including World Bank's Development Marketplace Award, Changemakers Innovation Award, Jamnalal Bajaj Award for Fair Business Practices and the Mother Teresa Memorial Awards for Social Justice. Apart from Goonj, Anshu recently started on a new journey of Gram Swabhimaan which was his inner yearning for a long time. He was intrigued with the kind of narration that as a society we have built over the years about certain people and communities. The idea is to make people realize that they are no less and avoid labels like bechara (helpless), besahara (destitute) and gareeb (poor) to describe oneself. Over the years, a popular opinion has been ingrained into their psyche with continuous hammering that they are lesser or the one lacking. A foodie, an entrepreneur, a thinker, a doer, an avid traveler, photographer and a journalist by heart, Anshu often pens prose and poetry, giving vent to his feelings and opinions on the issues that bother him about the world around him. His latest ventures include Adda with Anshu, through which he aims to take people on a journey with the guests who are from diverse walks of life and have inspired people with their work. The programme aims to celebrate the spirit of Goodness by inspiring masses to explore the various issues and non-issues which have been left unaddressed. The citation of 2015 Magsaysay award, popularly known as the Nobel Prize of Asia conferred on him says, "The Board of Trustees recognizes his creative vision in transforming the culture of giving in India, his enterprising leadership in treating cloth as a sustainable development resource for the poor, and in reminding the world that true giving always respects and preserves human dignity."
Niraj Kumar Lal Group Head of Corporate Social Responsibility, Arvind Limited, Niraj Kumar Lal brings two and half decades of experience in corporate social responsibility. His domain includes health education, skill development and slum networking. He is a member of CII National Committee on CSR and Convenor of CII Gujarat State Panel for CSR and Social Inclusiveness. Mr Lal has facilitated collaborative relationships and partnerships between the Industry, Academia, International Development Agencies and Consulting organisations for greater productivity and holistic development. His body of work includes program on education that aims to take children out of poverty cycle by working with them for a continuous period of 8 to 10 years. The program has ensured that the student becomes the last generation in his family to have seen poverty. Similarly, the skill training of tribal women workforce is aimed to turn blue-collared women workers to white-collared ones within stipulated time period through training and opportunities for education for women to upgrade themselves. The program is all set to be replicated at various cities across India. According to Mr Lal the next big thing in CSR is the Private-Private Partnerships – a neo PPP. The neo PPP model is the natural evolution of Public Private Partnership (PPP). The result-driven corporate culture will not only fuel efficiency, systems and frameworks but also inculcate speed required for measurable social development. Mr Lal speaks frequently at leading business forums. Articles and papers written by him, has been published in Economic and Political Weekly, books published by IIMA and his experiences of the education program was published in Indian Institute of Management Ahmedabad's journal Vikalpa. The slum networking program was selected among 100 best global practices by United Nations Centre for Human Settlements (UNCHS).
Vikram Tandon Vikram is a seasoned Human Resources professional with over three decades of experience across a range of diverse businesses, geographies, and cultures. His expertise lies in thoughtful management of the intersection of strategy, talent, and organization culture, with extensive outcomes in organizational effectiveness, talent management, succession planning and leadership development. Prior to joining the Adani Group, Vikram donned many transformative leadership roles across global brands such as HSBC India, American International Group, Inchcape Plc, Dubai, and ANZ Grindlays Bank, among others.

Vikram holds a master's degree in Human Resources from XLRI Jamshedpur and has certifications in Leading Change, Management & Innovation from the Harvard Business School. Vikram was the past President of the National HRD Network, Mumbai Chapter and has been a recipient of the GNOSIS Excellence award from XLRI.