Hosted by the Indian Institute of Management Ahmedabad 
The world of work and workforce is abuzz with three phenomena, namely - moonlighting, quiet quitting & the great resignation. The COVID-19 pandemic has resulted in an unprecedented disruption in work activities globally. The widespread nature of the crisis has also placed pressure on leadership and management teams of organizations. With employees feeling unhappy, there is pressure on both the employee and the employer. Join Prof Vishal Gupta & Prof Biju Varkkey of the Indian Institute of Management Ahmedabad as they discuss these emerging HR trend with Shuchita Shukla, Neetu Chitkara and Prof. Neharika Vohra. What are the capabilities needed by the HR and the leadership to motivate employees and cope with the challenges brought on by the pandemic? Attend this captivating talk to find out more.
Thursday, 23rd of February 2023, 5:45 pm onwards
Shuchita Shukla, Neetu Chitkara & Prof. Neharika Vohra
As part of the Leadership Deep Dives Panel, the Ashank Desai Centre for Leadership and Organisational Development (ADCLOD) announces a panel discussion titled 'Talent Trends in Post-COVID World: Moonlighting, Quiet Quitting, Layoffs, and Talent Wars'. 
Speaker: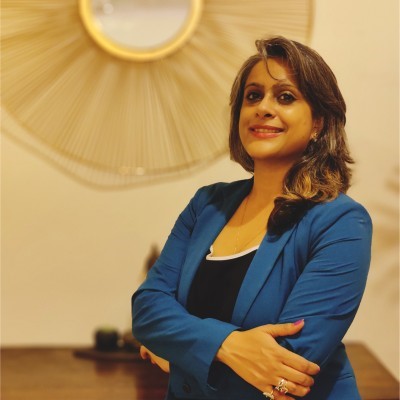 Shuchita Shukla: Shuchita Shukla is the Head of Talent Acquisition - India at GlobalLogic. As the Head of the Talent Acquisition group, India, she is responsible for leading strategic recruitment processes and selections, co-creating strategy and operational tactics, executing and ensuring future-proofing talent development by driving hiring initiatives and acquiring the right talent. She is an immensely experienced HR leader and is actively involved in transforming the company's employee-centric initiatives, policies, and growth journey. Shuchita is an entrepreneurial leader and possesses a unique blend of management, operations, and business skills. With a high caliber in talent acquisition and a hands-on approach to complex program management, she has successfully driven talent strategy for Fortune 500 clientele. With more than 16 years of experience in the industry, she specializes in resource management and recruitment of senior management and leadership across industry domains, geographies, and levels. Moreover, her other key areas of focus are campus recruitment, diversity hiring, employee relations, talent planning, metrics monitoring, relationship and program management, and building digital teams. Prior to joining GlobalLogic, she was associated with HCL Technologies, Birla Soft, and Arrows Group Global, and was responsible for bringing the best talent imperative to grow their businesses. Shuchita studied Human Resources for her MBA program at Vellore Institute of Technology. She is a passionate people leader, and mentor who has helped individuals in transforming their careers by creating numerous success stories.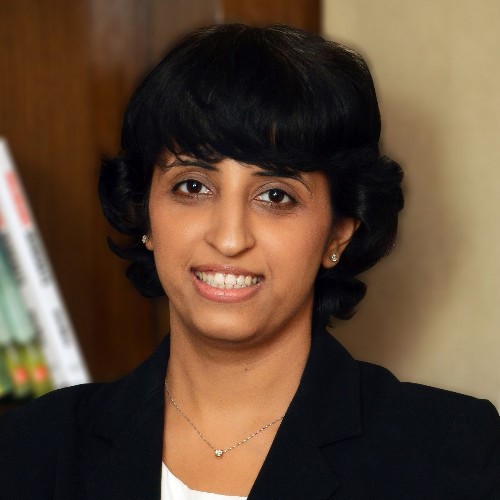 Neetu Chitkara: Neetu Chitkara is a Managing Director and Partner in the Mumbai office of Boston Consulting Group (BCG). She has been with BCG for nearly 15 years and has worked across multiple geographies in Asia, Europe and North America. Neetu leads the People and Organization Practice (POP) for BCG in India. She has worked across multiple HR transformation projects in financial services and outside. Within HR, she has worked in areas around Performance management, Talent Management, Manpower planning, Employee Value Proposition etc. Neetu has spoken about the 'Future of work' and other HR topics at many external forums including the Maharatna HR conclave, Indian Banking Association (IBA) HR conclave, IIFT Leadership Talk series, Schneider India HR conclave etc. Neetu earned her MBA at the Indian Institute of Management, Bangalore where she was on the Director's Merit List. She holds a Bachelor of Science in Physics (Honors) from Delhi University.
Neharika Vohra: Specialist in behavioural science and currently working as Professor in Organizational Behaviour area at IIM Ahmedabad. Holds two post-graduate degrees and Ph.D from University of Manitoba, Canada. She was the first rank holder in graduation and post-graduation in India. Holds extensive experience with the corporate sector as an independent director, consultant, coach, and mentor. Has been involved with a large number of top companies in executive education. Has served as Chairperson of IIM Ahmedabad's Doctoral Program (Fellow Program in Management), Editor of Vikalpa. Has published over 70 peer-reviewed research papers in top-level international and national journals and authored 3 books. Has guided more than 15 Ph.D students at IIMA. Has been involved in Centre for Innovation and Incubation in Entrepreneurship at IIM Ahmedabad. Served as founding Vice Chancellor of Delhi Skill and Entrepreneurship University (a state university formed as an Act of the Delhi State). Has served on the board of IIMA and the academic council of several national level Institutions.