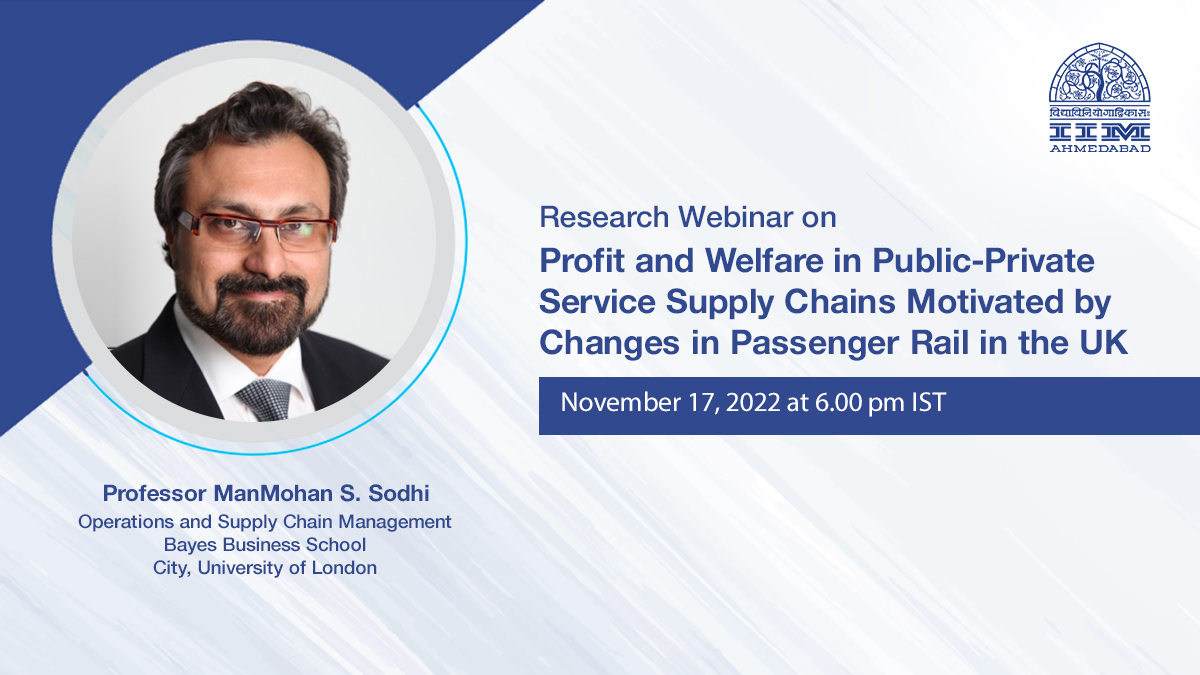 Abstract
Passenger rail in the UK has gone from fully private to fully public to essentially fully private again, and it will soon become public-private. Indeed, many countries are redesigning their public services with privatization in the hope of efficiency, improved services, and reduced burden on the treasury. Passenger or freight rail, tourism services, and even healthcare are typically offered as two-tier supply chains with an upstream coordinator and downstream service providers. Either tier could be private or public. We seek to understand the implications for profits, consumer surplus, and social welfare of basic configurations under the assumption that a public entity is welfare-maximizing (subject to constraints on losses) and a private entity is profit-maximizing. Using stylized analytical models, we show that having a public-private configuration can ensure superior welfare for both the consumer and the downstream private entity.
About the Speaker
ManMohan S. Sodhi is a Professor in the Operations and Supply Chain Management group at the Bayes Business school (formerly Cass) of City, University of London. His research centres on risk and sustainability in the supply chain. Professor Sodhi received his PhD in management science from the UCLA Anderson School in 1994. Subsequently, he taught operations management at the Ross School at the University of Michigan in Ann Arbor, where the Sloan Foundation funded his research in the trucking industry. He did a B.Tech. in mechanical engineering from IIT-Delhi (1984). Before joining City, he was Vice President at a software company based in San Jose. Previously, he worked
as Director for enterprise e-business strategy at Scient and as Manager in the Supply Chain Practice at Accenture. He has worked with clients in various industries, including consumer electronics, chemicals, and airlines.