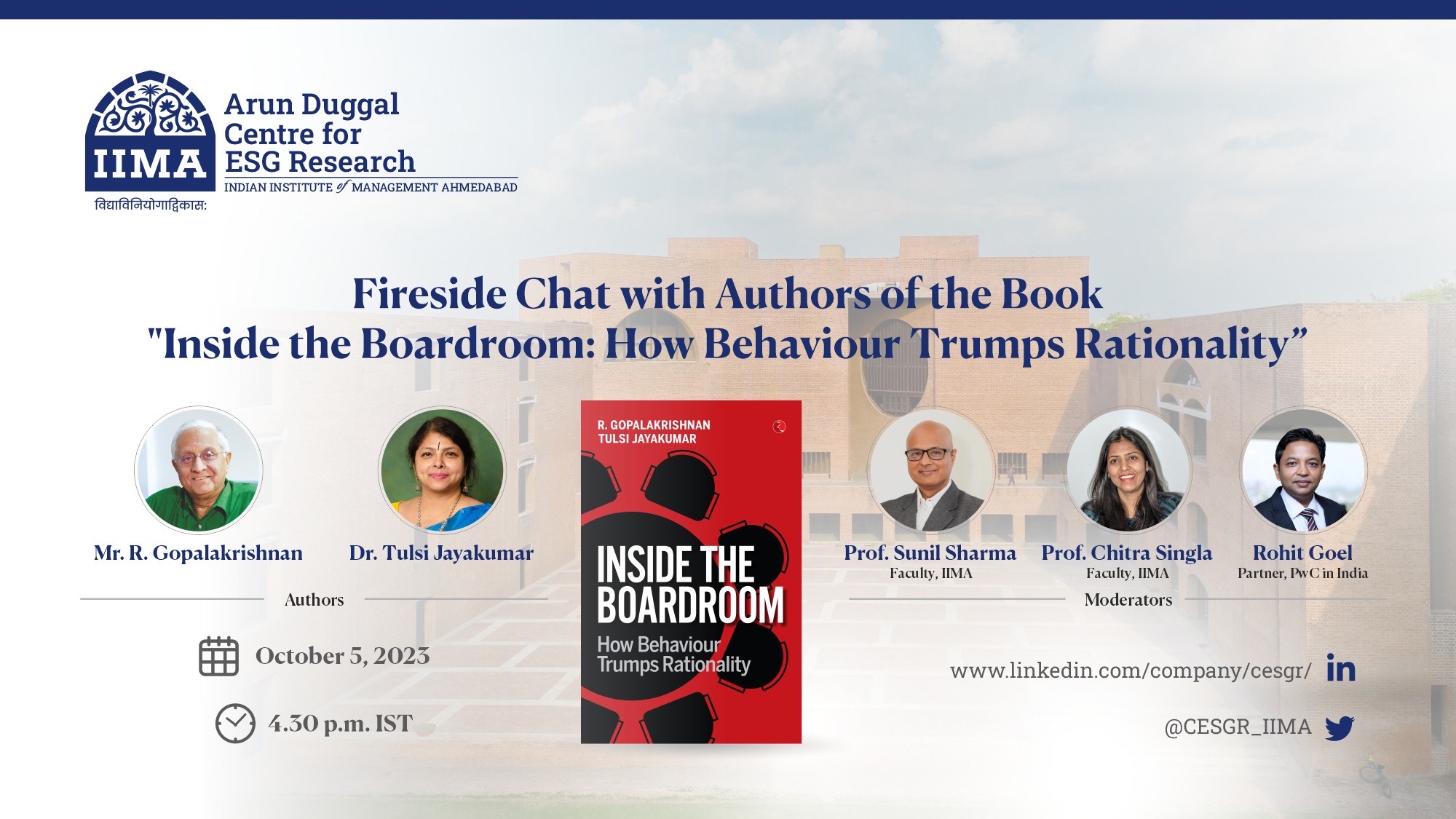 ABOUT THE BOOK
The largest private airline in India went bankrupt, as did the bank that could not say no to its borrowers who defaulted on huge loans. Could these disasters have been foreseen, if not averted? Would it have helped if the directors on the board had spoken up before the corporate failure?
Inside the Boardroom explores the downfall of these companies and many more in the light of directors' behaviour and its impact on corporate governance. R. Gopalakrishnan and Tulsi Jayakumar believe that corporate success goes beyond having significant knowledge of accounting rules and governance regulations. They boldly assert that directors' behaviour in the boardroom is less rational than may be widely believed! Being human, directors' decisions are naturally subjective and prone to behavioural bias, especially when confronted with manifestations of power, passion and authority in the boardroom, or even a secret desire to be accepted by others. Hence, successful directors and boards need to be deep observers of human behaviour and boardroom dynamics because behavioural and cultural nuances are significant aspects in most incidents of mismanagement leading to governance failure.
Lucidly described with a plethora of real events and insightful instances, Inside the Boardroom showcases the authors' experience with governance and boardroom behaviour. It brings to light misbehaviours in the boardroom, early warning signs of failing governance in companies and some magical mantras for CEOs and independent directors to prevent failures. 
 
ABOUT THE AUTHORS
This is R. Gopalakrishnan's eighteenth book. Gopal has played every type of board role on more than twenty-five company boards over thirty-five years. In India and abroad. As CEO, executive director, non-executive director, board chairman, and as independent director. His board experience is rich and has provided him a ring-side view of corporate governance, as it has evolved since its nascent stirrings in the 1990s to its more exhaustive (and exhausting) avatar, now. Governance tends to be obsessed with the technicalities and rules. Gopal believes governance— corporate or public—has as much to do with human behaviour as it is about rules and procedures; it is about neeti (conduct) and neeyat (intent), as much as about niyam (rules)!
Dr Tulsi Jayakumar is Professor of Finance & Economics and Executive Director, Centre for Family Business & Entrepreneurship at Bhavan's S.P. Jain Institute of Management & Research (SPJIMR), Mumbai. Her research interests span various areas with special focus on behavioural economics and family business. She works extensively with family businesses and is a member of several industrial bodies. She is a thought leader and writes extensively in the media. She believes that most decisions are driven by either the sub-conscious or the unconscious, and a knowledge of the same can make all the difference in the boardroom, and indeed guide any management decision. This is her third book.