Message from the Chairperson
The ePGP marks IIMA's foray into a long-term online education leading to awarding "Master of Management Studies" (MMS) degree by IIM Ahmedabad. ePGP is a hybrid programme, with online lessons attended through study centres, classroom teaching at IIMA campus and project work. The two years IIMA's ePGP is a comprehensive module exclusively designed for executives in different professional hierarchies. The program hones their skills, enhances strategic thinking and furnishes students with entrepreneurial as well leadership expertise required for taking the organizations to the next level advancing their career aspirations. The innovative curriculum is designed and conferred by globally acclaimed faculty members, with an array of professional experience in research and teaching. The IIMA's ePGP pedagogy is benchmarked with global standards in management education thus providing participants with expertise that are vital in today's knowledge economy. The first batch of ePGP has come from across the nation, representing a balanced mix of age, gender and work experience. The flexibility of the postgraduate program attracts talented professionals from all over the country with a broad spectrum of career backgrounds in industries that includes Health & Pharmaceuticals, Finance, Real State, Government, Banking, IT and E-commerce. These brilliant business people have an average of 10 years experience, aiming to study in a unique and collaborative learning environment while holding down a demanding role. Our inclusive approach to admissions enables us to attract an incredibly well experienced group of participants to IIMA ePGP. The quality of the applicant pool has increased this year, and the quality of our accepted students is commensurate accordingly.
The IIMA's ePGD-ABA course is taught by outstanding faculty members who are deeply engaged in cutting edge research and consulting in the domain of analytics.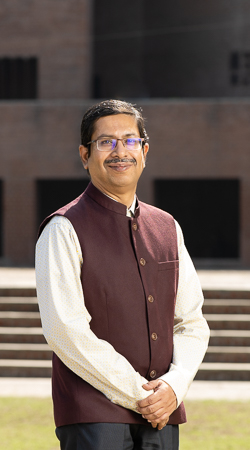 Arnab Kumar Laha
Associate Professor of Operations and Decision Sciences
Email

arnab@iima.ac.in

Office Phone

079-7152 4947
Biju Varkkey
Assistant Professor of Human Resources Management
Email

bvarkkey@iima.ac.in

Office Phone

079-7152 4874
Chetan Soman
Associate Professor of Operations and Decision Sciences
Email

chetan@iima.ac.in

Office Phone

079-7152 4839
Sanjay Verma
Associate Professor of Information Systems
Email

sverma@iima.ac.in

Office Phone

079-7152 4804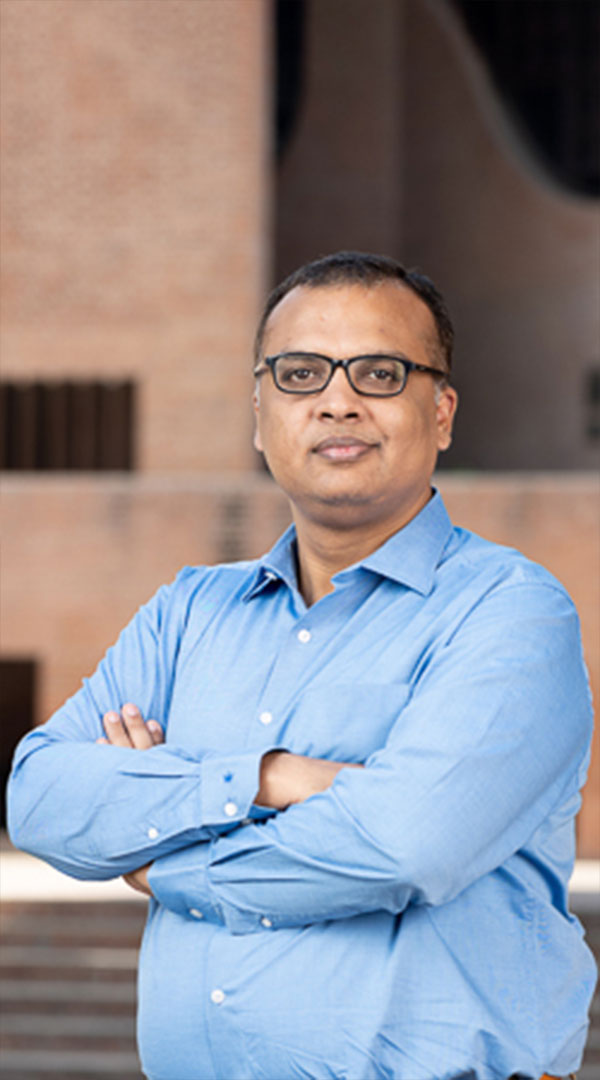 Sobhesh Agarwalla
Professor of Finance and Accounting
Email

sobhesh@Iima.ac.in

Office Phone

079-7152 4865
Sunil Maheshwari
Professor of Human Resources Management
Email

sunilm@iima.ac.in

Office Phone

079-7152 4807
The in-campus sessions are terrific. Having been at the campus twice now, I can't wait to go there for my next campus module. They also set the tone of online sessions that follow. The program coordinators try their best for us to make the most of that week and despite the rigour, we never want it to end. The online sessions that start right after we're back at our location, are the next best thing to being face-to-face. I had never imagined that online sessions could be so interactive.
Somya Agrawal Seniour Service Delivery Lead, American Express Attended ePGP '20
The one true advice I have for people is - Join IIMA ePGP, it will change the way you look at both business and life. The faculty, their experience, the concepts and case discussions they bring to the table enlightens one to a great extent.
Chandroma Saha CEO, S. Saha & Co., Director, Saha Steel Pvt. Ltd. Attended ePGP'20
I completed my post-graduation in Fashion Marketing from NIFT, Delhi in 2004. I was a gold medallist and after evaluating various job offers, decided to join my family business of textiles in Jaipur. In last 15 years, the business has grown more than 60 times and the company, now listed on BSE is backed by marquee investors. But there was a yearning to do and achieve much more. With the fast-changing business environment, I could clearly see a need to upgrade my skill set and learn the new management processes that could help me in growing the business further. While I was looking for solutions, I happened to see a link to the ePGP from IIM-A. When I researched more about it, spoke to a few students who were undergoing this program, I realised that this is just the kind of solution that I need. And I am very happy that I took the right steps, coached myself to clear the GMAT, went for the interview at campus and finally took the plunge to join the course. It is almost 3 months that the academic year has started and my belief in this program has been cast in stone. The program has excellent curriculum taught by expert professors who value your experience and time. The batch has an average of 11 years of experience, which ensure that the discussions and opinions are mature, and at the same time - diverse. There is a lot of joy and learning in collaborating with these wonderful guys on varied case studies. The learnings that one gathers by listening to fresh viewpoints is priceless. There is no other way in which one can get so many expert views on diverse business problems on a regular basis. This helps me in knowing more about the prevalent best practices in bigger companies and other industries, while they get to see things from an entrepreneur's point of view. The delivery mechanism of the program is the highlight of the program. With power packed campus modules (on campus learning) periodically, generally we have 8 sessions from Thu-Sun through video conferencing, in the first year of the program. The centre to deliver these sessions are located in all major cities and are well managed and comfortable. The campus module at the inception of the course was fantastic. It was one of the most productive "holiday" that I took from my work. The week spent on the campus and one of the best libraries of India was extremely satisfying experience. And then come the online sessions every week which are as good as the real classroom setting! The fact that you can transact your normal business and still attain such high quality of education with such ease seems unbelievable. While it's too early to count results, I can clearly see some instant benefits. I have developed a liking for technology and data analysis. The management studies in the field of organizational behaviour seem much more relevant now than when I studied them as a student almost 18-20 years ago. I can relate to them instantly and they find immediate application in my day to day way of doing business. This pause that I take from daily routine of managing the business has started opening my mind to the limitless possibilities that the world offers me to grow my business. The feedback from professors is scientific and continuous. I get detailed answers to all my queries. To my mind, this part of the program is one of its best features. The competition in the batch is intense and it only helps the process of learning. I am keenly looking forward to the exciting subjects and projects that are lined up for the next 2 years. I am very sure that after completing the program, I will emerge as a much-changed person and a business leader with greater and updated skills than what I now possess. This opportunity to me is one of the wisest investments that I have ever made.
Saurav Gupta Entrepreneur & CEO, Bella Casa Fashion & Retail Ltd. Attended ePGP '21